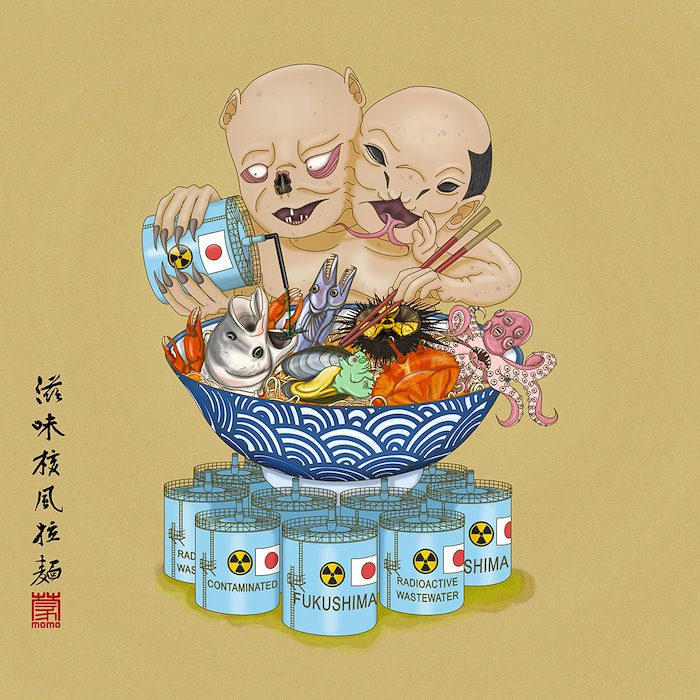 This is "YUM!", my newest illustration work.
I created it to express my strong condemnation and opposition to the Japanese government's irresponsible decision on discharging more than 1.25 million tonnes of contaminated radioactive wastewater in Fukushima Prefecture into the sea.
The Japanese government's reckless decision is trifling with the safety of all human lives, and it's literally going to drop a nuclear bomb to our global marine ecosystem.
This is a very serious and urgent environmental crisis. For the sake of our own future and the future of all other species who are sharing this blue planet with us, people around the world must join hands to stop Japan from creating a manmade environmental catastrophe.
Hopefully this work can raise more people's environmental awareness on this matter. Thank you for viewing.