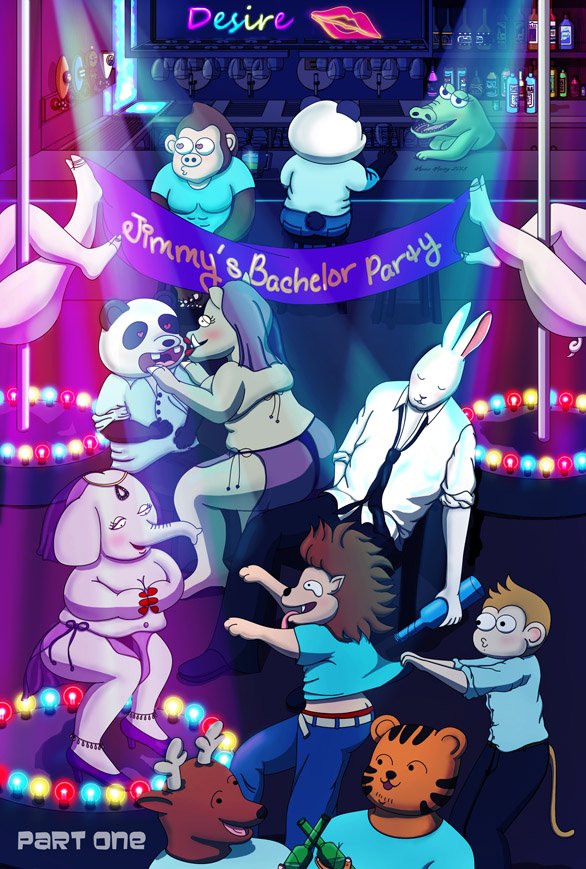 Part One: The bachelor party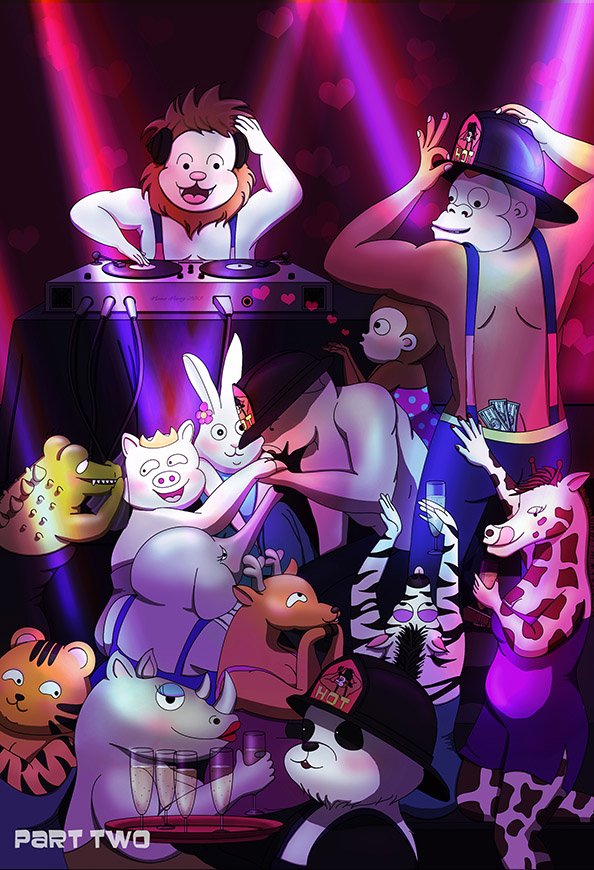 Part Two: Bella's bachelorette party.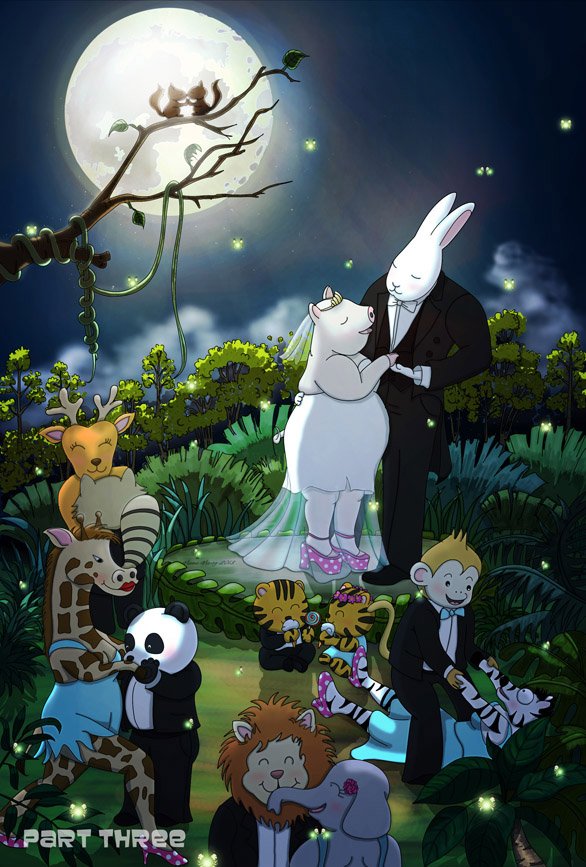 Part Three: The big wedding.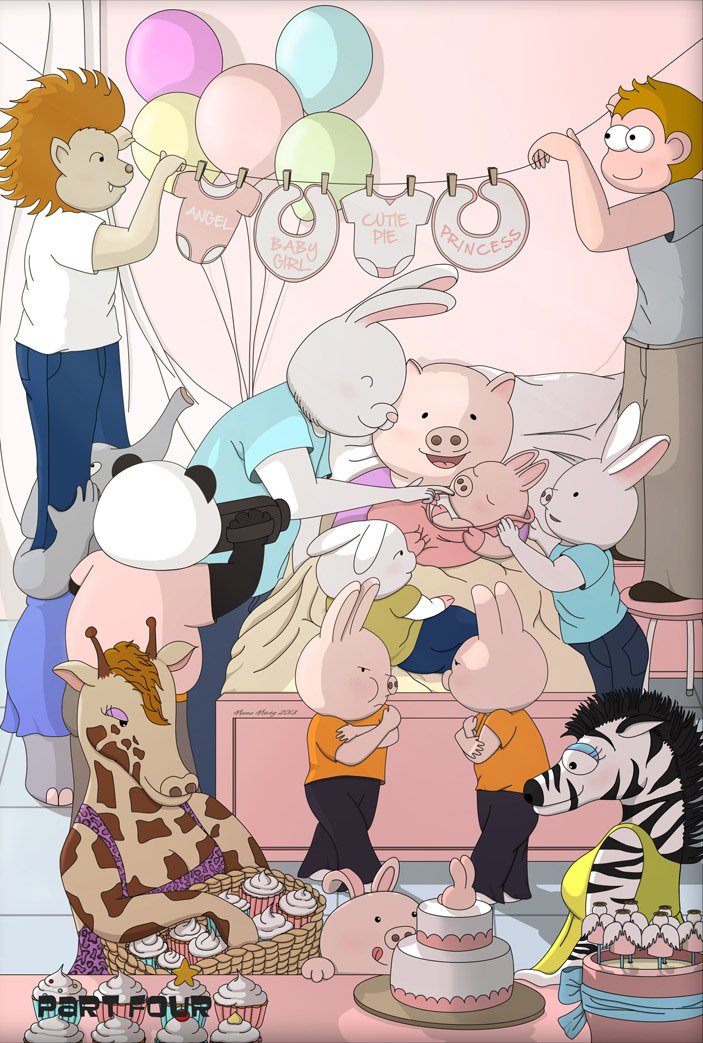 Part Four: Birth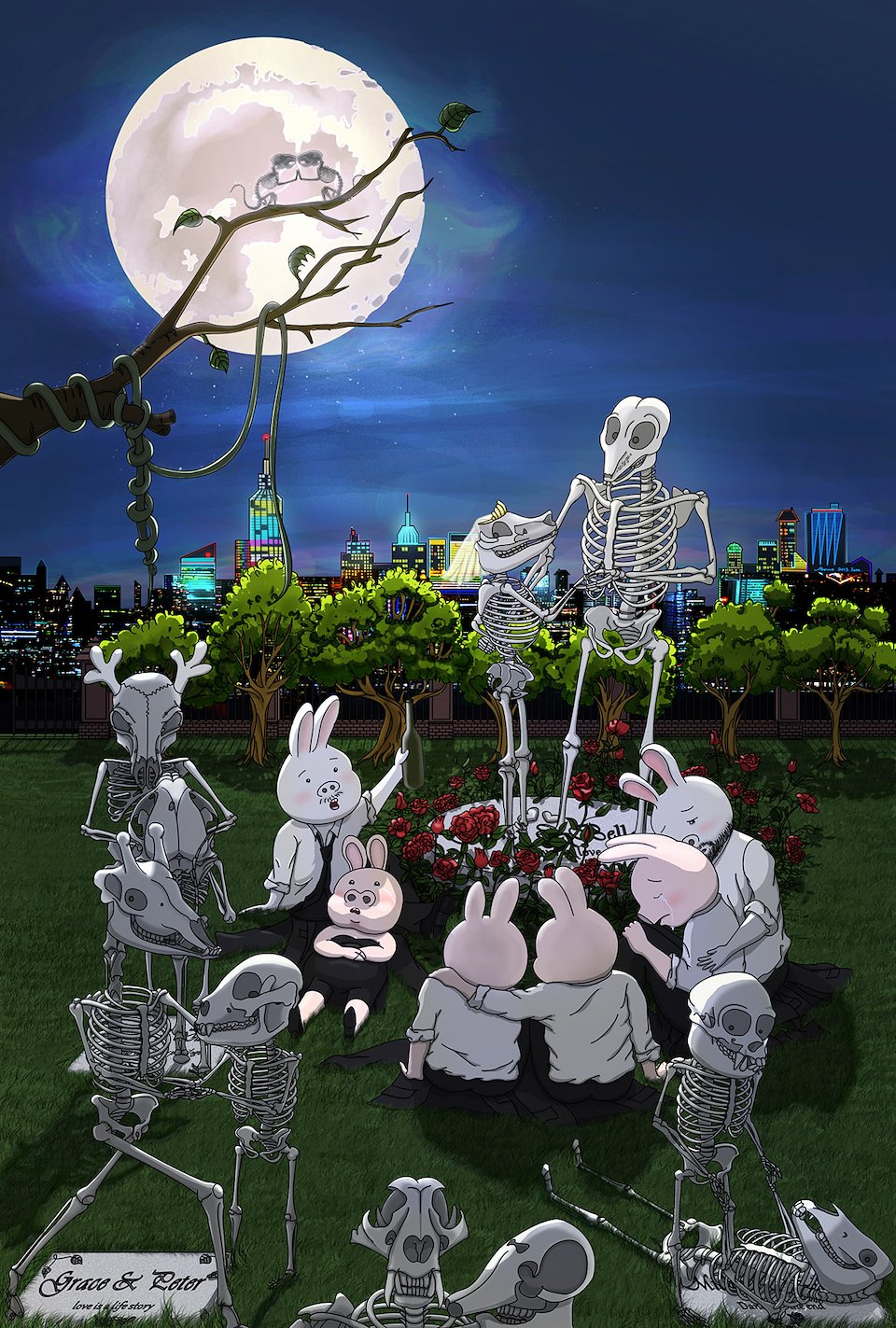 The End

Complete version of Happily ever after
Happily ever after (Story)
what goes in your head when you hear " Happily ever after"? Perhaps a beautiful princess and a handsome prince holding hands, gazing into each other's eyes, then the end of the fairy tale? What if the leading roles now turn into Ms.Piggy and Mr.Bunny? Sounds like fun doesn't it? Well that's my version of "Happily ever after".
Like life, a love story doesn't pause at a certain moment, like the wedding. It extends beyond that, and it also traces back before it.
Can you imagine Ms.Piggy (Bella) and Mr.Bunny(Jimmy) having crazy bachelorette and bachelor parties with their folks? Can you picture Ms.Piggy wearing killer heels on her beautiful jungle wedding? Can you think of Ms.Giraffe the bridesmaid, sexy as hell,dancing with her small size boyfriend Mr.Panda? Can you predict the sixth kid of our main characters,the precious little piggy-bunny princess coming to this loving world? Can you feel the pain of their children, yet the depth of love even when Ms.Piggy and Mr.Bunny same as their best friends turn into skeletons underground, their love still lasts?
Time flies, life changes, people pass, environments shift… Yet love lasts beyond the physical bodies. Maybe that's the true meaning of "Happily ever after".