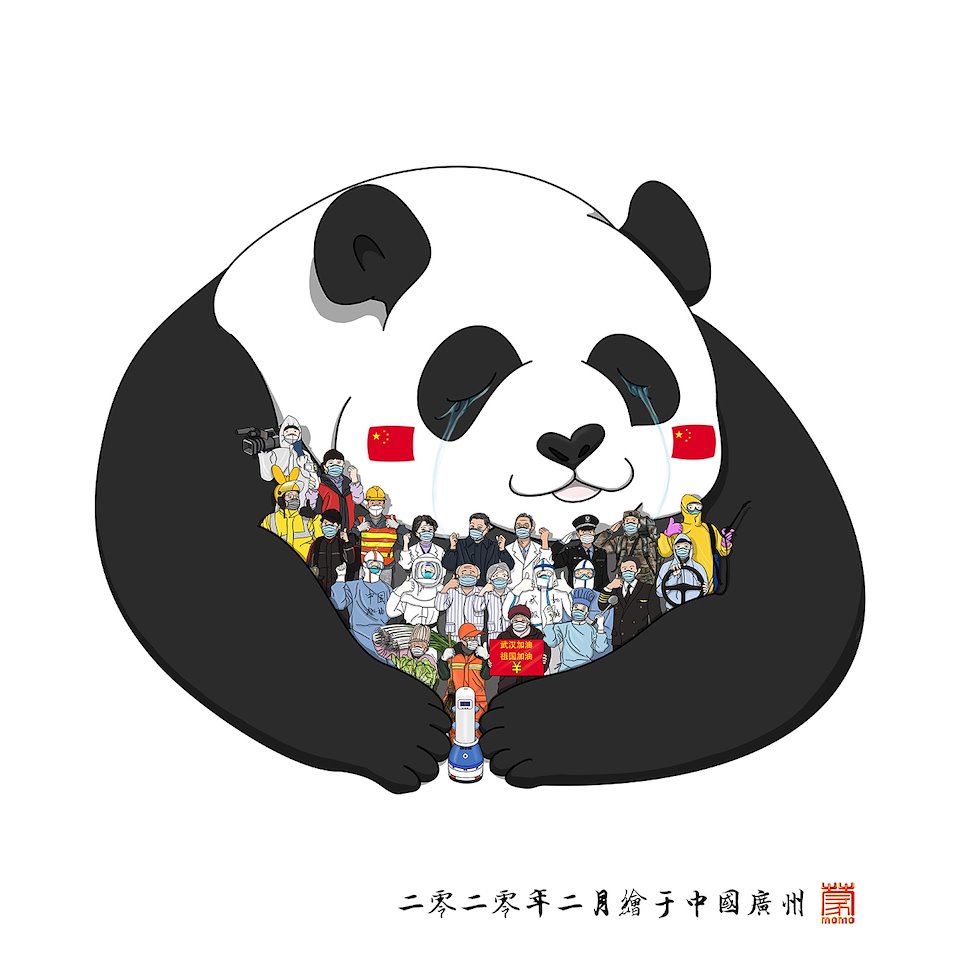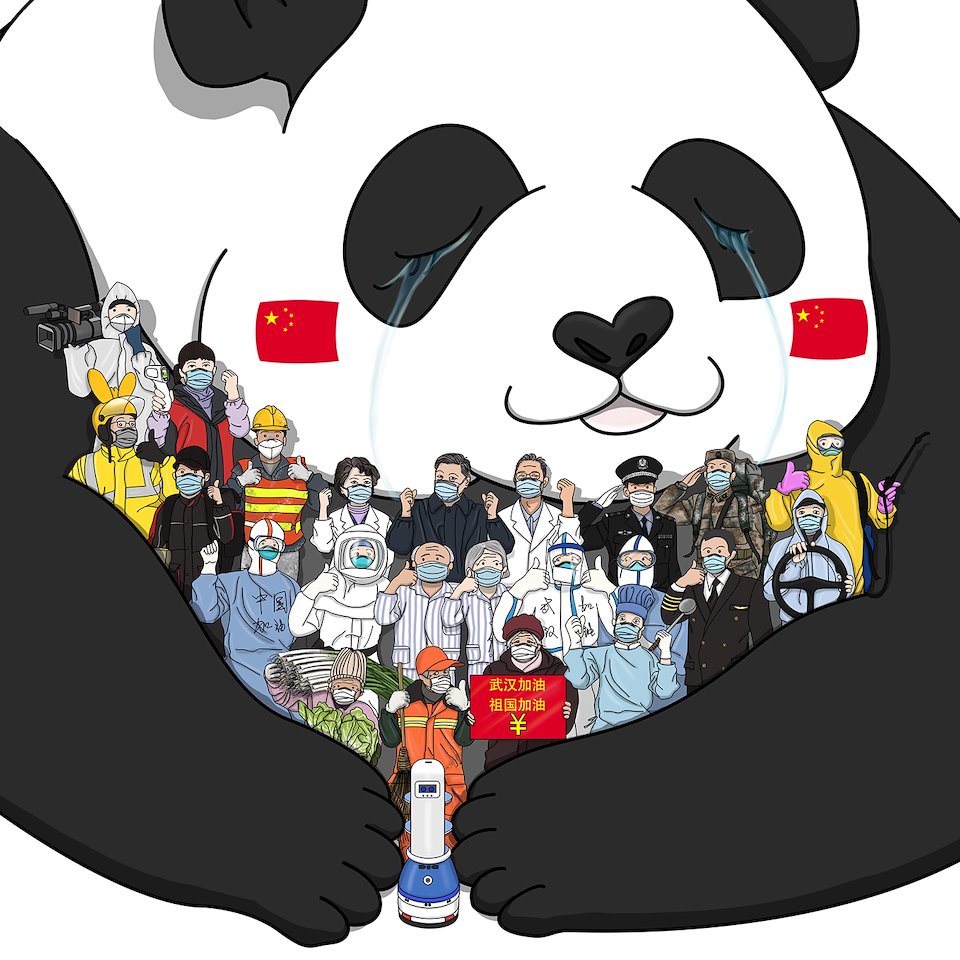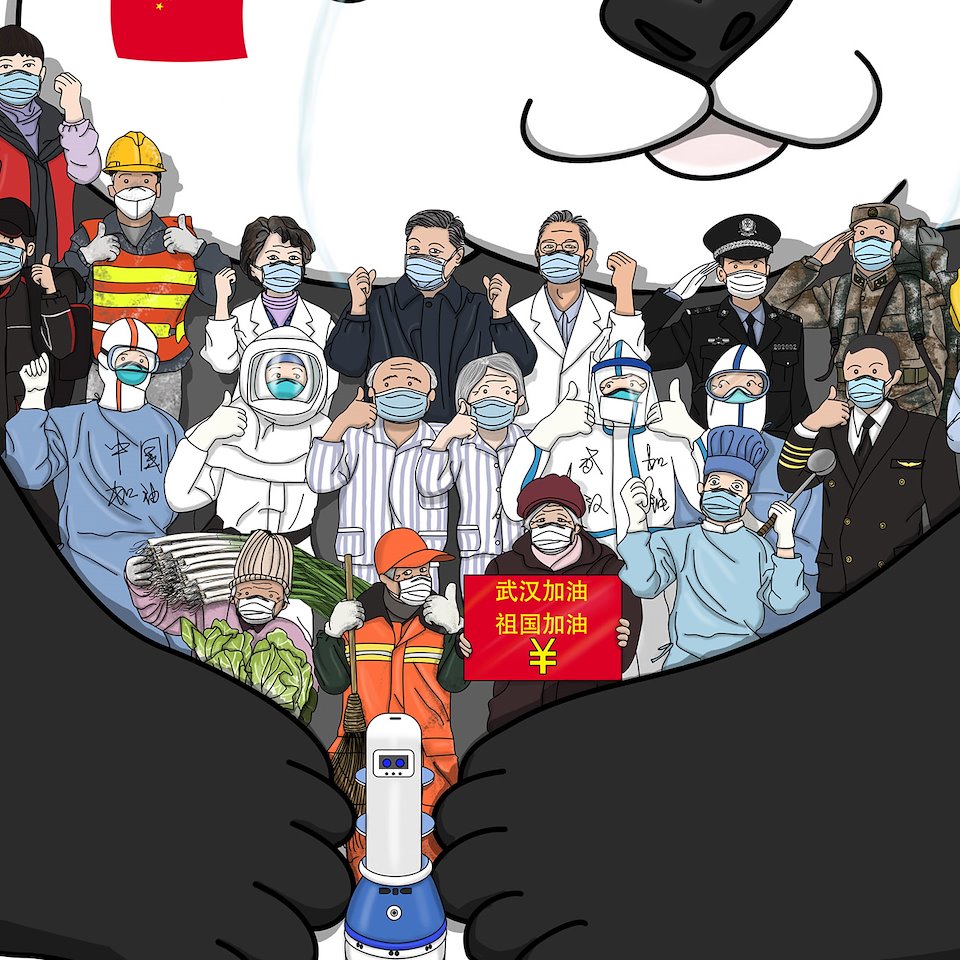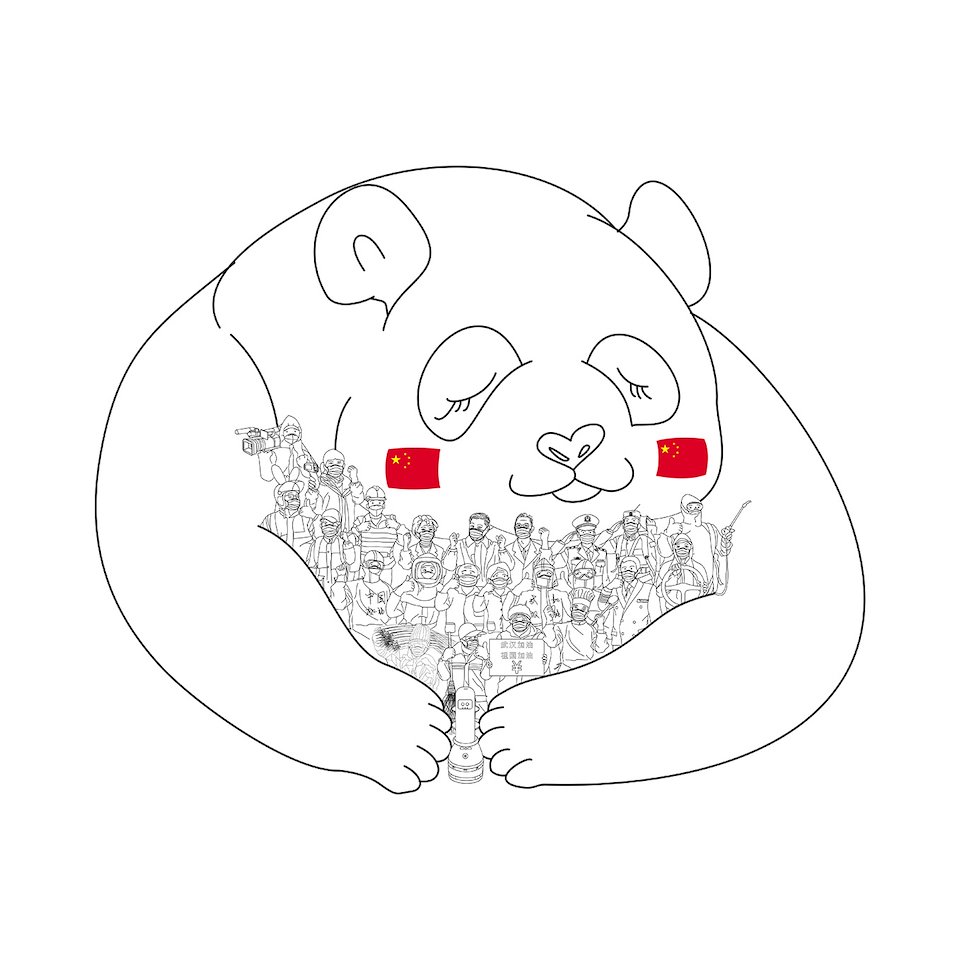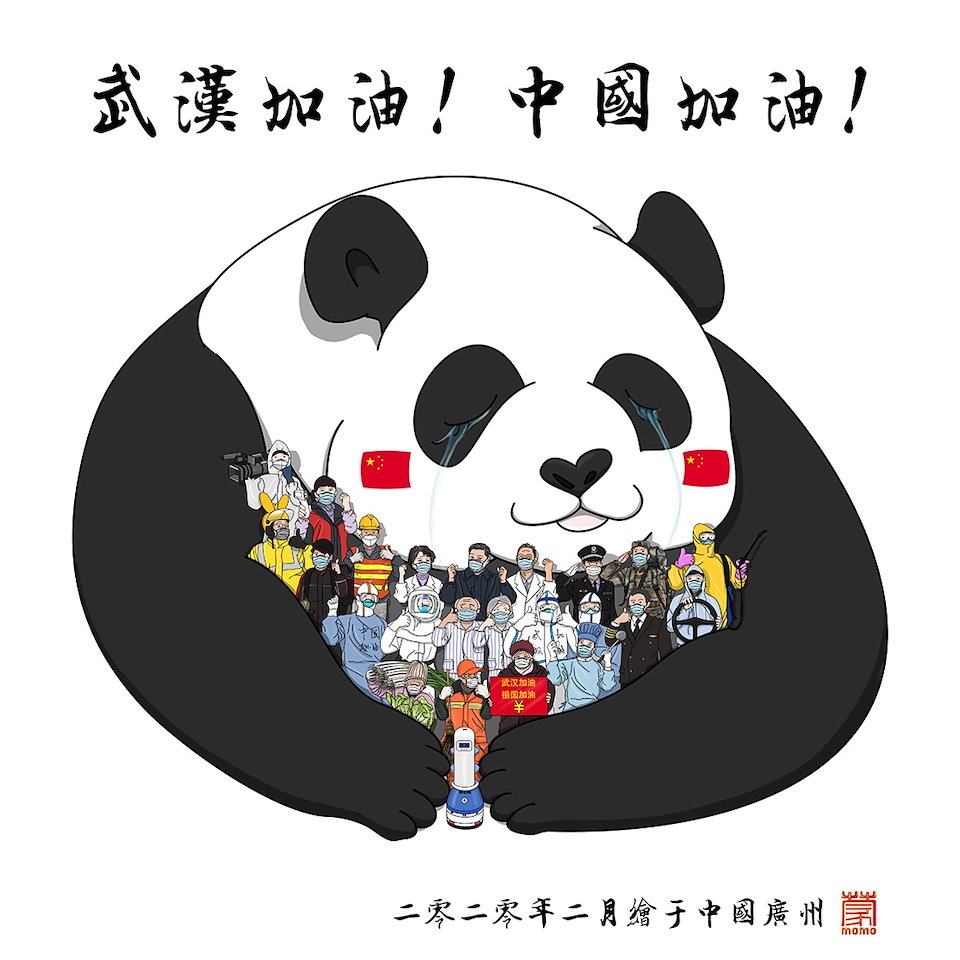 我想抱抱你们,可爱的人儿。❤️ 二零二零年二月绘于中国广州。
在这场疫情中,有太多的人我们需要去感激,关爱和祝福的了。我非常想要在画中囊括更多的人物,但很可惜受构图和时间所限,成图暂且只能如此了。
诚心祝愿患者快快康复,愿一线医护人员,还有所有为维护公众卫生健康而尽责尽力不眠不休的后方支援人们平安幸福。🙏 因为有你们,在这至暗的时刻我们才能看见一丝曙光和希望,衷心地感谢你们。
武汉加油,中国加油,世界加油!💪
I want to give you a hug, lovely people. February 2020, drawn in Guangzhou, China.

In the outbreak of COVID-19, there are too many people we need to thank heartily. That's the reason I drew this .

Sincerely wish all the patients a speedy recovery. Wish all the front-line medical staffs good health, wish all the supporting crews who are maintaining public health safe. Because of your spirit of self-sacrifice, we can see a glimmer of light and hope in this darkest moment. Thank you!!!

Stay strong Wuhan! Stay strong China! Stay strong world!
以下这段记录写于2020年10月:
The paragraph below was written in October 2020:

刚刚过去的国庆中秋假期,全国上下都呈现着一幕幕游人如织,欢欣鼓舞的美好景象,就连大塞车也成了大伙儿眼里的趣事喜事。我们每一个人都像是补过了一次"迟来的春节", 借着出行和聚会,用喜悦抚平了自疫情爆发以来内心因焦虑而留下的坑坑洞洞。

虽然我们依然戴着口罩,但疫情从某种程度上来说距离我们普通国内民众已经蛮远了。回想起今年春节开始至之后数月的彷徨和焦虑,我们深知如今的安稳是多么来之不易。我们感觉很安全,是因为我们有把人民群众的生命安全和身体健康放在首位的祖国母亲和政府,也因为有无数的无名英雄默默地坚守岗位,用自己的身躯为我们筑起了一道道稳固的保护墙从而阻隔开了病毒。

"我想抱抱你们,可爱的人儿"就是一幅创作于2020年2月份,当我们国家面对疫情突然爆发最困难的时刻的一幅作品。现在回首看它,内心依然感慨不已。

"我想抱抱你们,可爱的人儿"壁纸也可以在华为主题市场我的主页里免费下载获得。

祝祖国永远繁荣昌盛,祝人民生活幸福安康!中国加油!


Just this past National Day & Mid-Autumn Festival holiday, our whole nation was presented with an amazing thriving scene. Countless tourists were travelling around the country, many families were happily gathering, people were so excited that even the traffic jams had become a fun thing in their eyes. This holiday was like a "late Spring Festival" to every one of us. By travelling and gathering, the scars, which have been made by the pandemic, they were gradually healed by our joy and laughter.

Although we are still wearing face masks, in a way the pandemic is quite far away from our domestic population already. Looking back to the days where the outbreak started and those following months, those tears, anxious and worried faces, we know today's stability has not come easily. We feel safe, because we have a warm and strong motherland and government who puts people's health and safety first; we also have countless heroes firmly stick to their posts, use their own bodies building solid protective walls to block the virus from reaching to us.

"I want to give you a hug, lovely people" is an illustration which was created back in February 2020, when our country was facing the most difficult moment of the outbreak of COVID-19. Now seeing it again, my heart is still overwhelmed with memories and emotions.

You can download this wallpaper for free on my page on Huawei's theme store.

Wish our motherland prosperity, wish everyone happiness and health. Stay strong China!