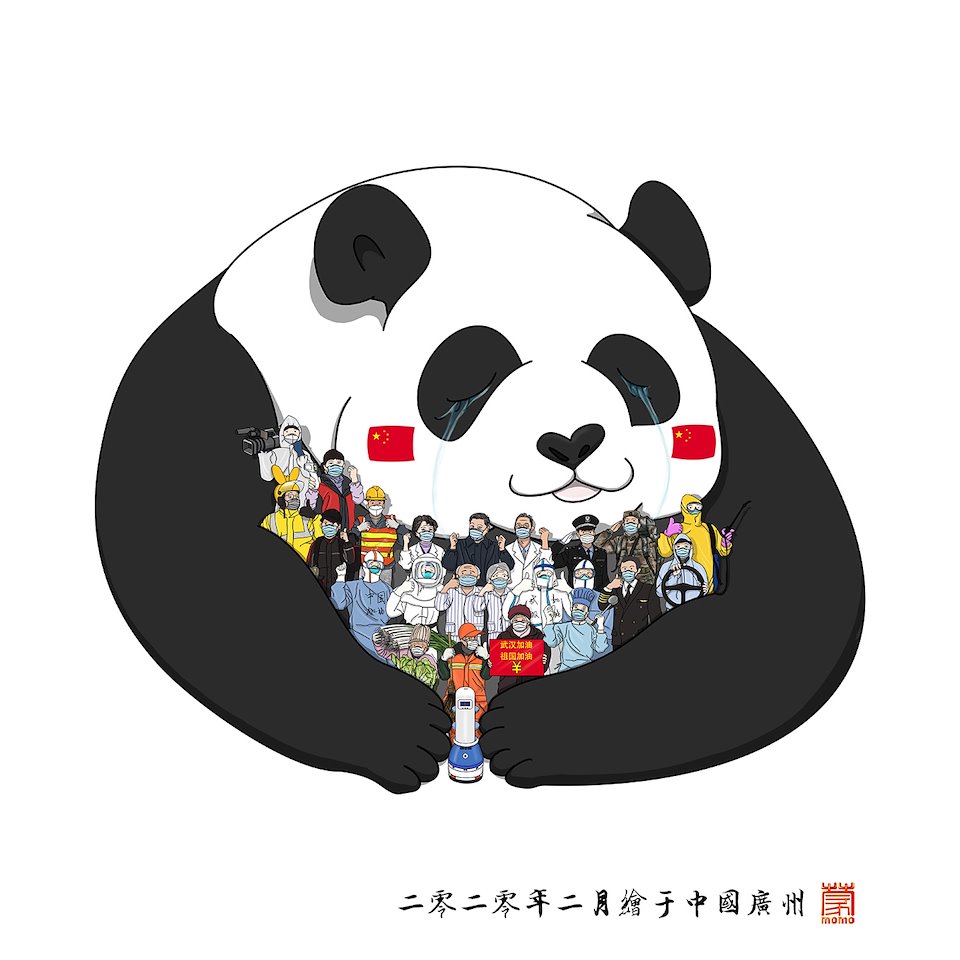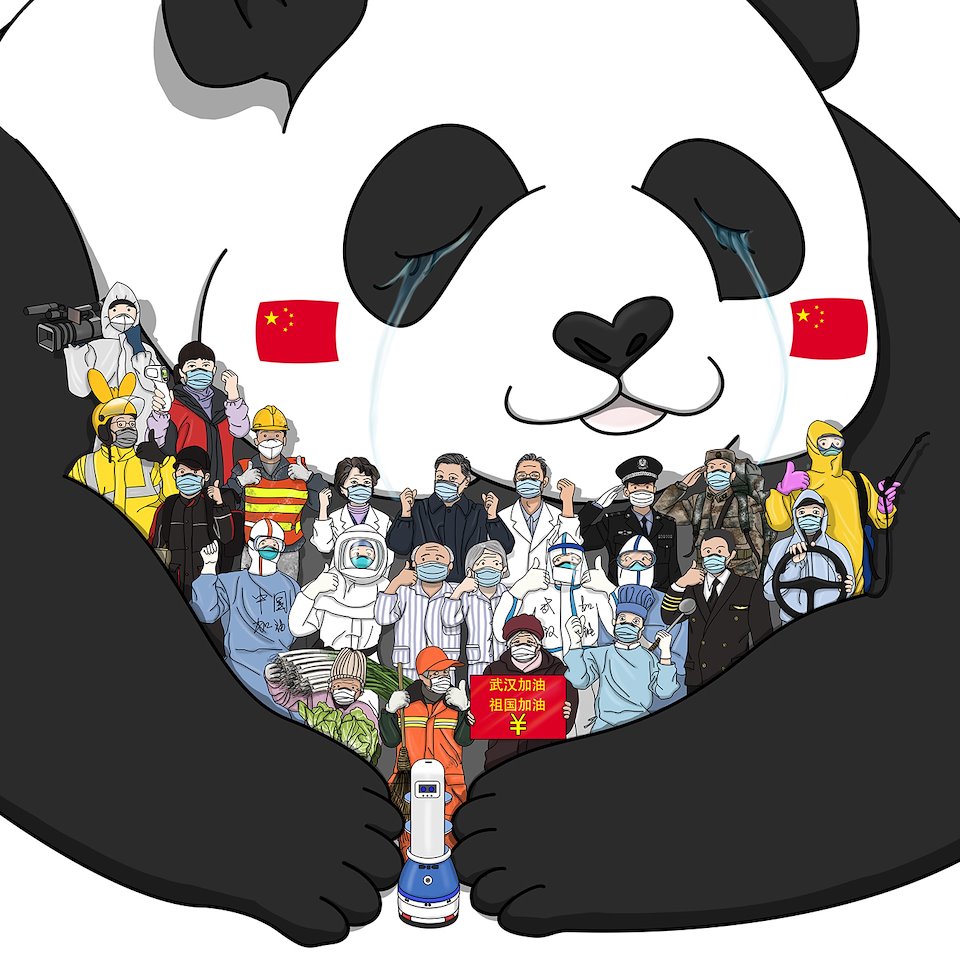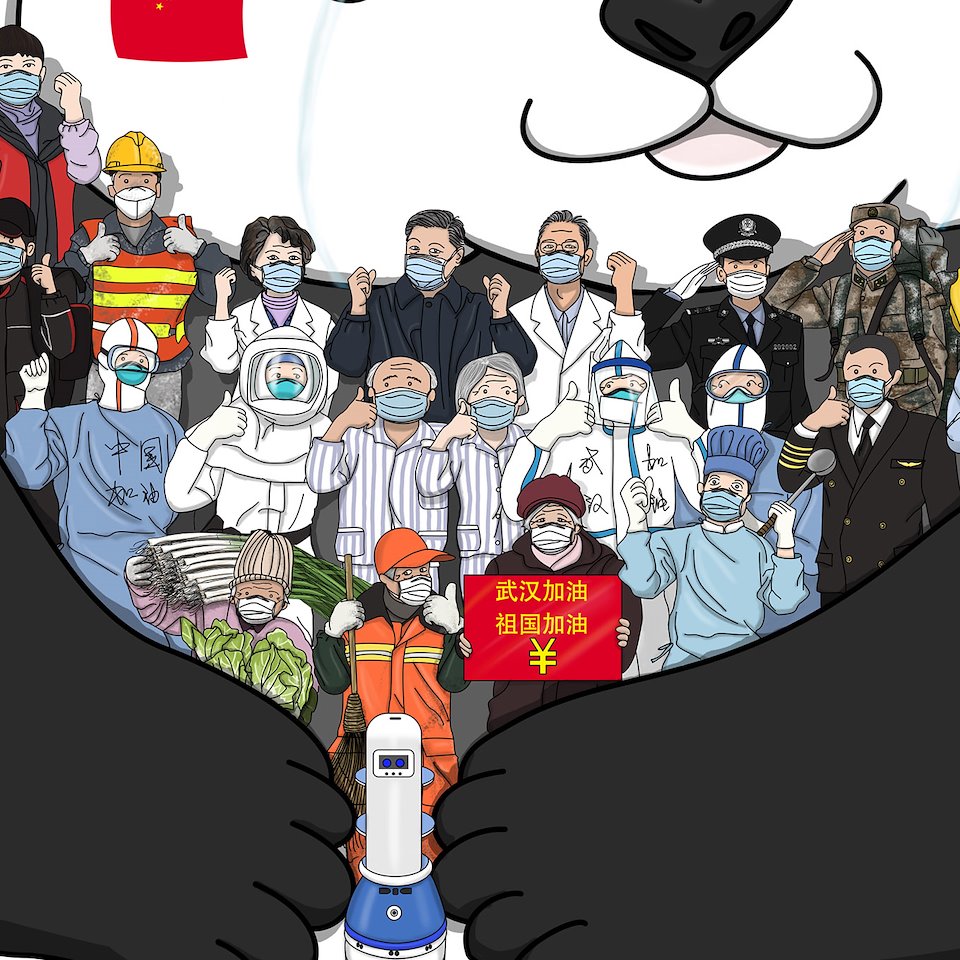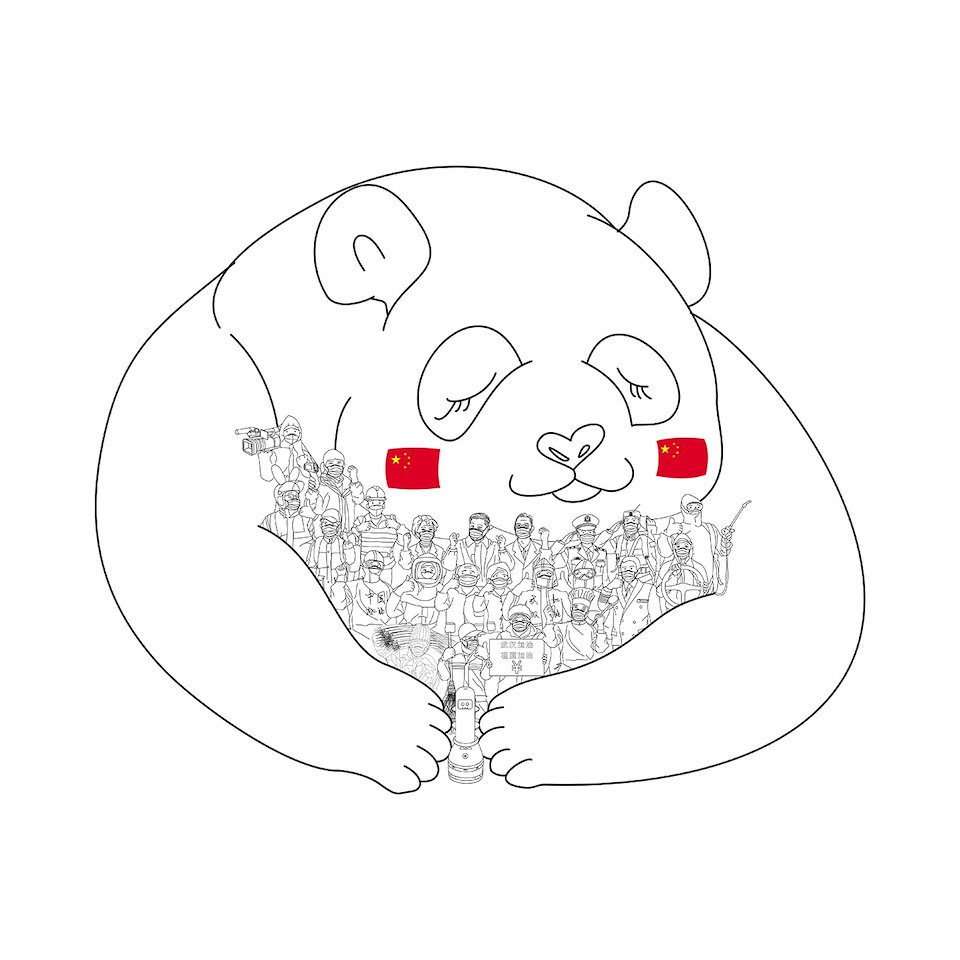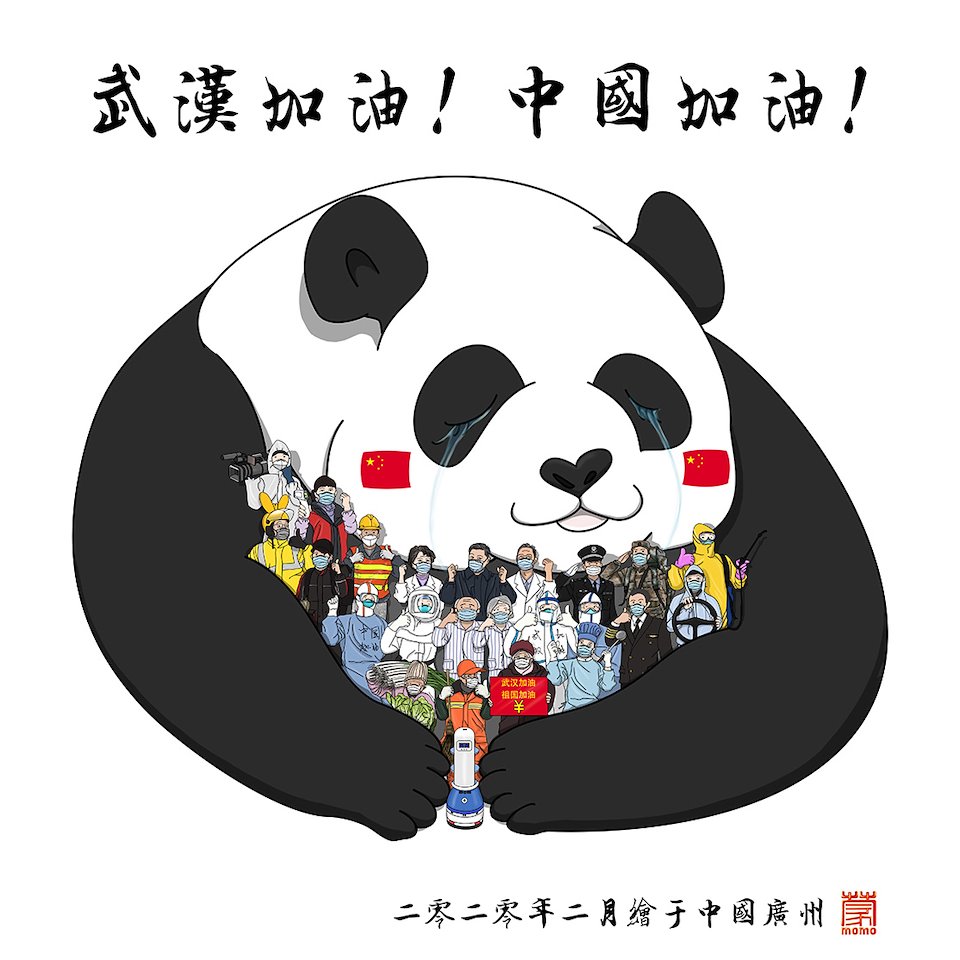 我想抱抱你们,可爱的人儿。❤️ 二零二零年二月绘于中国广州。
在这场疫情中,有太多的人我们需要去感激,关爱和祝福的了。我非常想要在画中囊括更多的人物,但很可惜受构图和时间所限,成图暂且只能如此了。
诚心祝愿患者快快康复,愿一线医护人员,还有所有为维护公众卫生健康而尽责尽力不眠不休的后方支援人们平安幸福。🙏 因为有你们,在这至暗的时刻我们才能看见一丝曙光和希望,衷心地感谢你们。
武汉加油,中国加油,世界加油!💪
I want to give you a hug, lovely people. February 2020, drawn in Guangzhou, China.

In the outbreak of COVID-19, there are too many people we need to thank heartily. That's the reason I drew this .

Sincerely wish all the patients a speedy recovery. Wish all the front-line medical staffs good health, wish all the supporting crews who are maintaining public health safe. Because of your spirit of self-sacrifice, we can see a glimmer of light and hope in this darkest moment. Thank you!!!

Stay strong Wuhan! Stay strong China! Stay strong world!