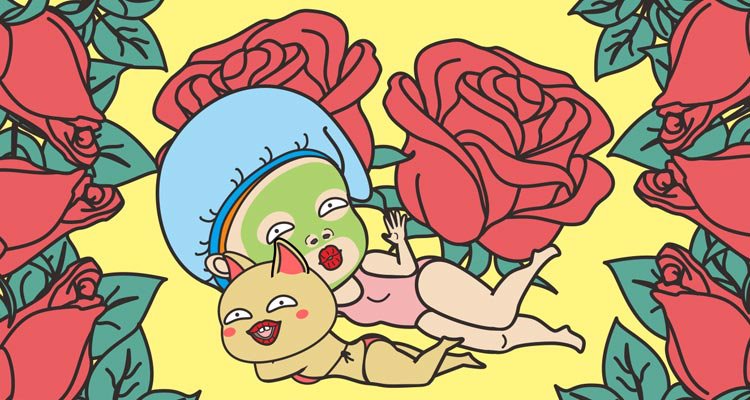 作为一名拖延症患者,最近终于完成了一项年初设定的目标,那就是我制作的动画系列"大捣蛋小姐妹"在微信表情商店正式上架咯,哈哈哈哈哈!希望面膜娃和比基尼咪咪这对超爱捣蛋的爆笑小姐妹,能给大家带去大大的欢乐!

As a procrastinator, I'm so happy to see that one of my goals for this year has finally been achieved, LOL. That is, my animated series "大捣蛋小姐妹" has been officially lauched in the WeChat Sticker Gallery! Wish my YogaMasker and Bikini Kitty could bring joy and happiness into your life.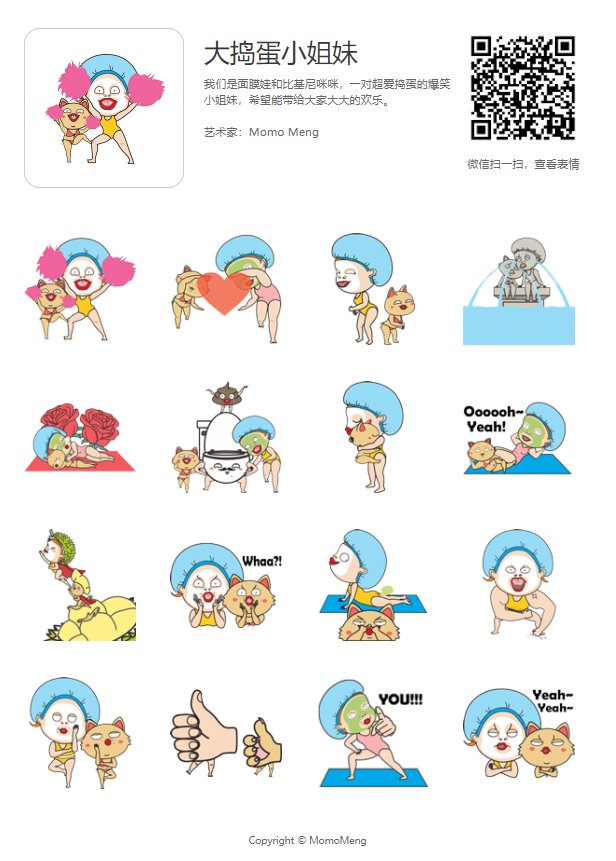 来看图吧!(仅选取一部分)

Let's take a look of some of the GIFs in this series.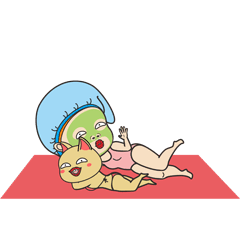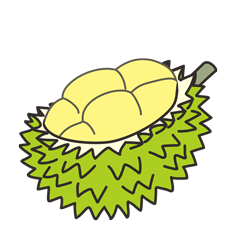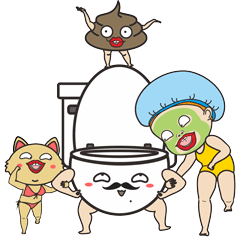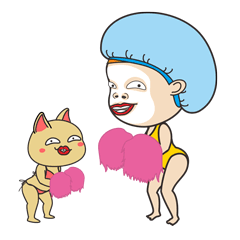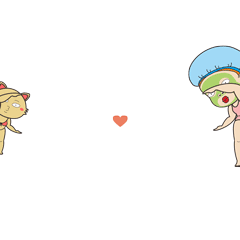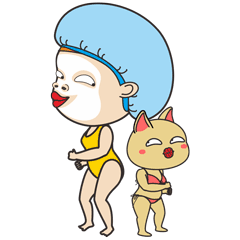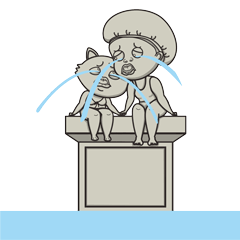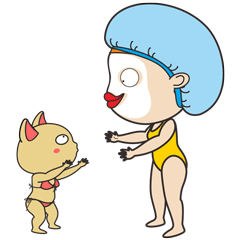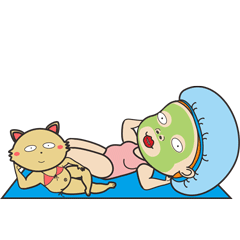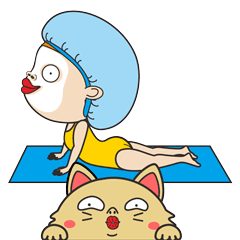 其实"大捣蛋小姐妹"里两位主角的形象面膜娃和比基尼猫,是源自我蛮久以前的一个角色设计,YogaMasker(面膜瑜伽大师),见下图。YogaMasker在伦敦展览时,有位观众给了我以下的留言,她说她很喜欢我作品里的幽默感。如果您访问过我的网站,您或许会觉得我创作和探讨的大都是很严肃的主题,但其实,我有相当多不太正经搞笑的作品啦,哈哈哈。

The first prototype of "YogaMasker" has been created for quite some time now, see the image below. I remember that I brought it to a London exhibition back in 2017, a visitor gave me this following message. She said she loved the sense of humor in my work. If you have visited my website, you might think that I only create serious and heavy topic artworks. Truth is, I've actually done a lot of funny stuffs as well, hahaha.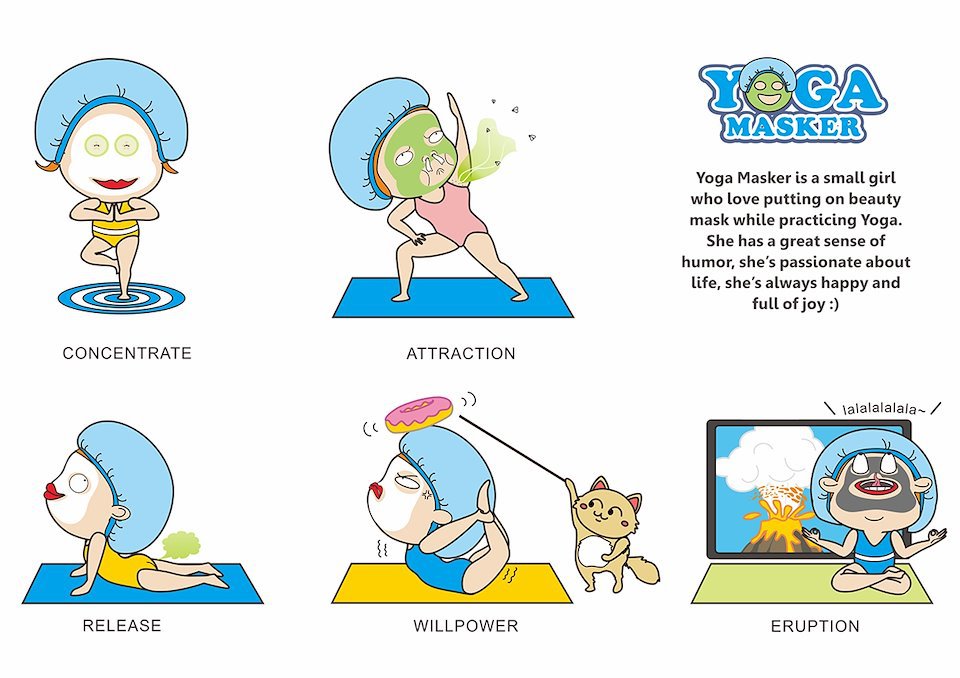 "面膜瑜伽大师是一个爱敷着面膜做瑜伽的快乐小女孩。她热爱生活,搞怪和幽默,对一切事物都充满了好奇与期待。"

Yoga Masker is a small girl who loves putting on beauty mask while practicing Yoga.She has a great sense of humor, she's passionate about life, she's always happy and full of joy :)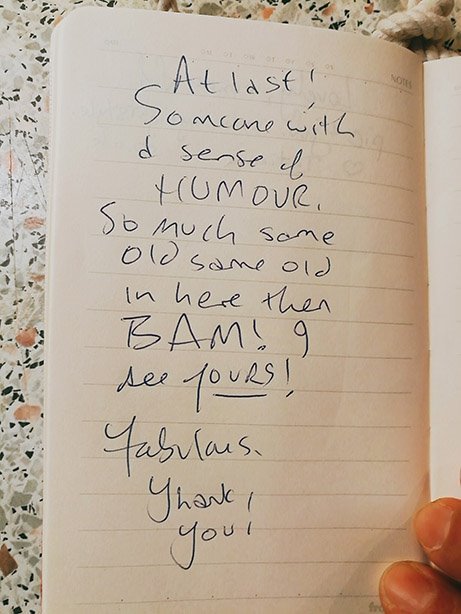 喜欢这个表情系列吗?在微信表情商店搜索"大捣蛋小姐妹"或者Momo Meng,或者扫以下的二维码,即可找到这套表情包,祝大家发图愉快哟。

Do you like this sticker series? If so , search "大捣蛋小姐妹" or "Momo Meng" in the WeChat Sticker Gallery , or scan the QR code below, you can immdediately have it on your palm. Happy chatting everyone!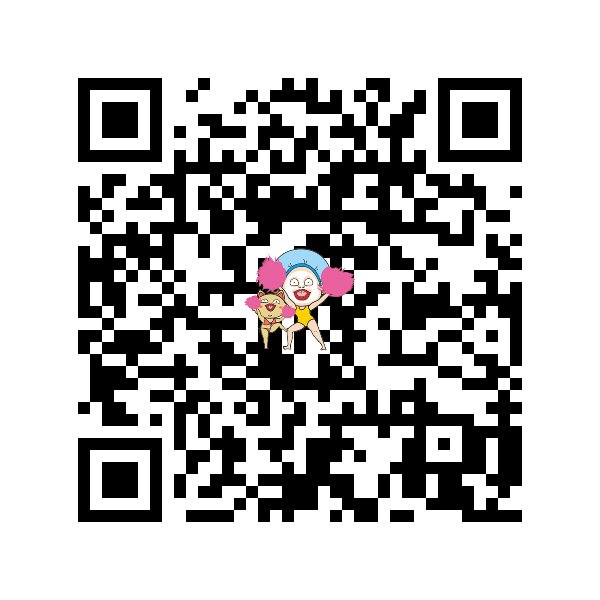 同时原创不易,请大家多多发图,并且帮忙分享给你们的小伙伴们。如果您很喜欢这套表情,那就打赏一下呗,非常感谢大家的支持!

Support my original creations, please send and share this design to your buddies, reward it even, thank you so much!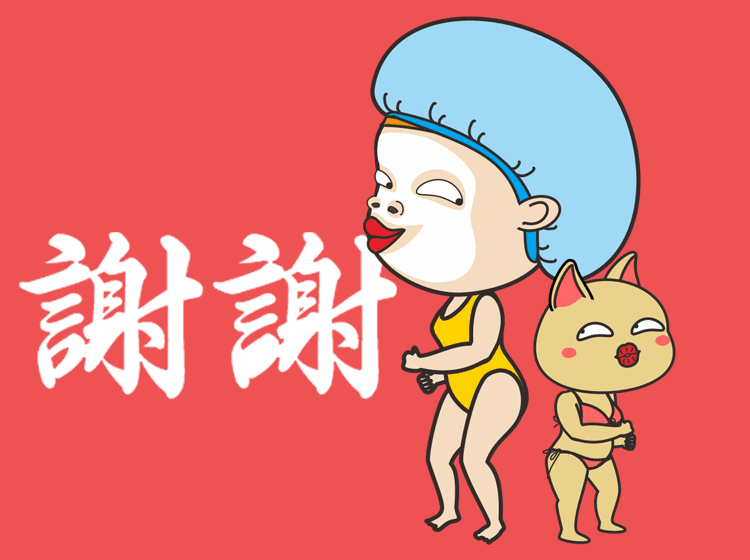 "大捣蛋小姐妹"(YogaMasker & Bikini Kitty) series is on GIPHY as well. GIPHY powers platforms like TikTok, Facebook, Facebook Messenger, Instagram, Snapchat, WhatApp etc. GIF search "momomeng", you can find the whole series. Happy GIF sharing :)
大捣蛋小姐妹 YogaMasker & Bikini Kitty