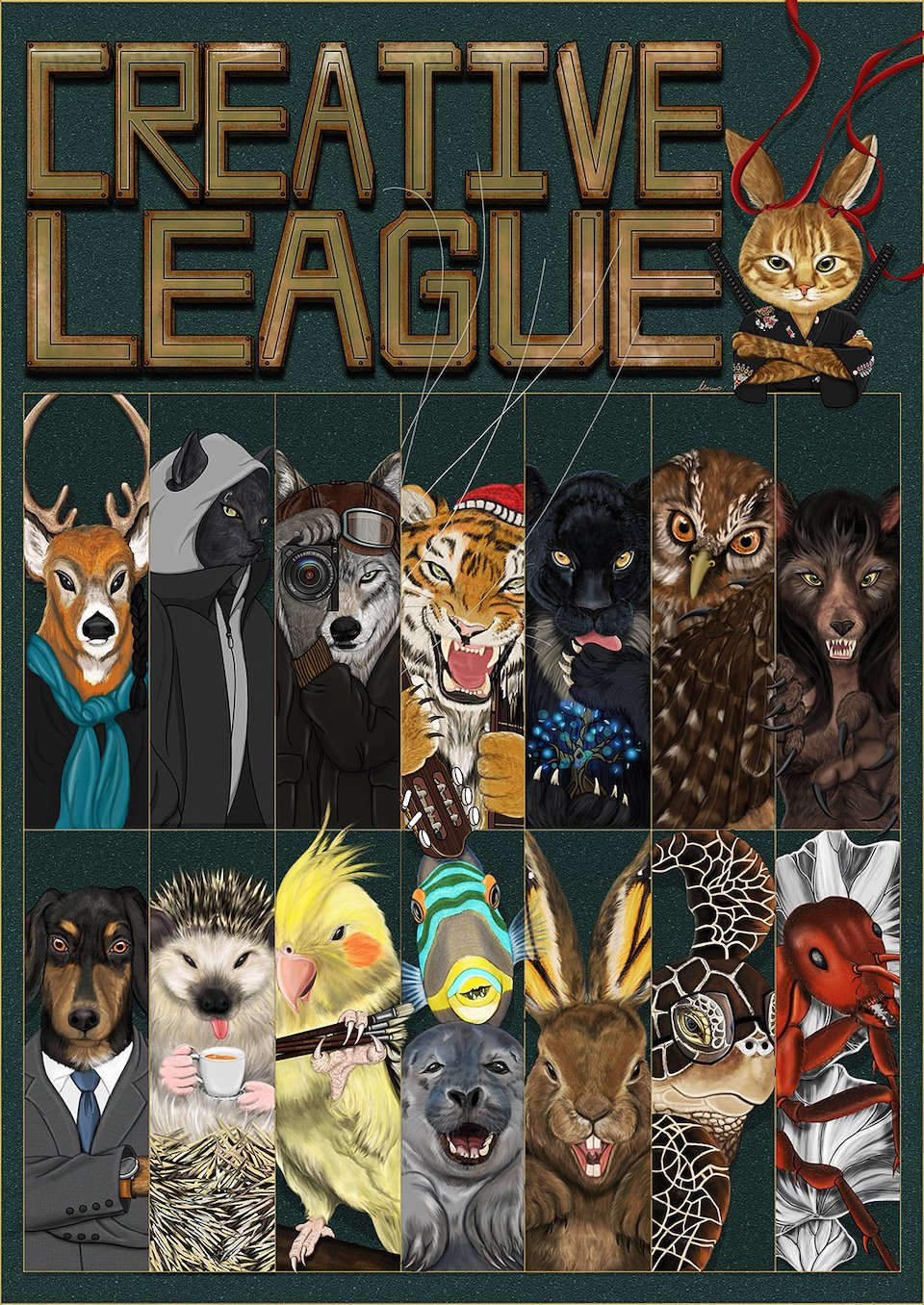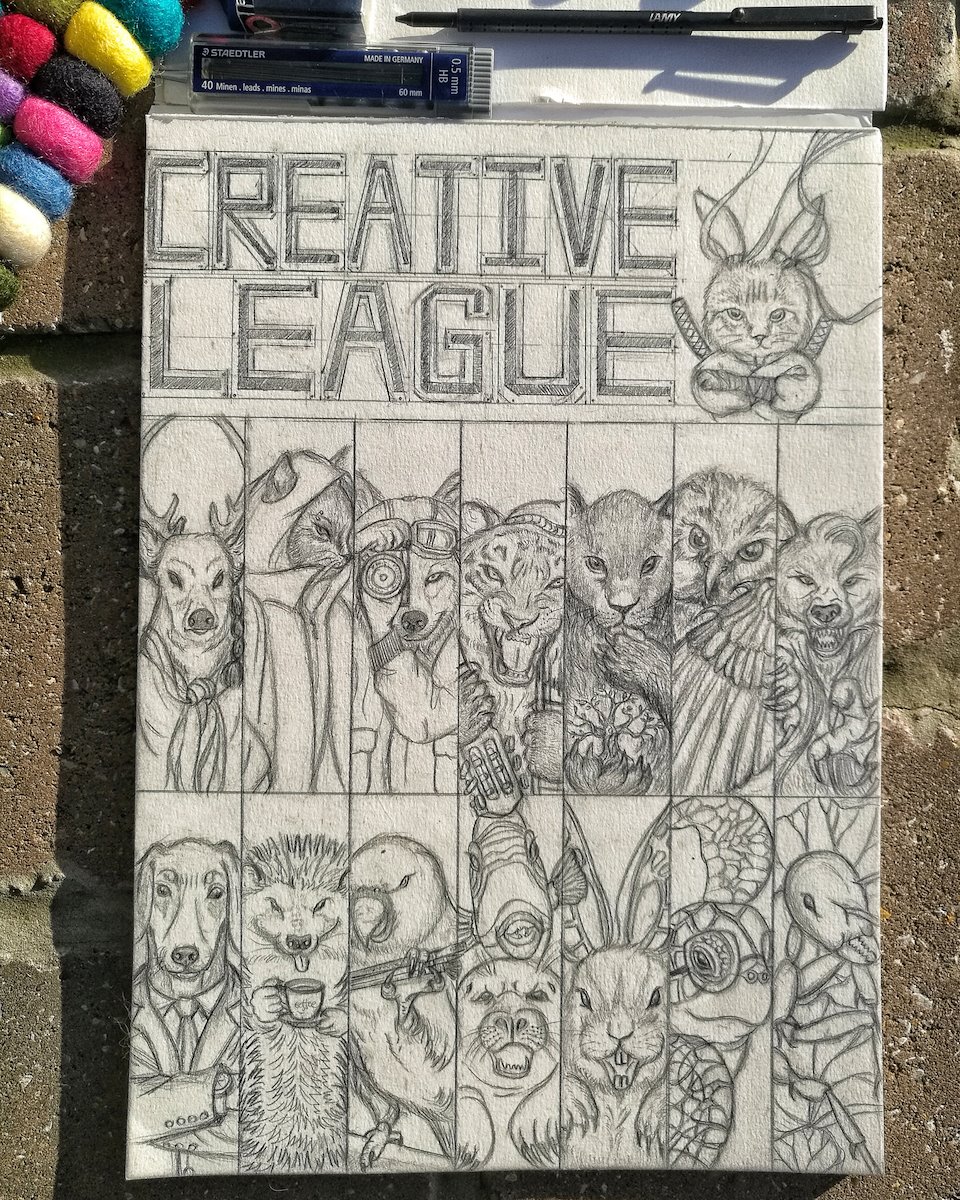 The coloured version is finally here! Woohoo!

I've invested a big amount of time on this work, and had quite some challenges during the creation.

Well, first of all, I want to up my own game through "Creative League", improve my colouring skills, develop a different style on expressing details. Secondly and most importantly, I love the people behind all these characters, simply miss them.

"Creative League" represents a bunch of artists and friends I've met through Parallax Art Fair Manchester last year. I asked each of them to tell me 1 or 2 kinds of animals who suit their personalities the most, then I came out with this concept. Some of them are combinations of creatures, including myself, the kitty-bunny assassin on top.

To my UK friends, I wish I can see you guys more frequently, have a cup of coffee, chitchat or simply daydreaming together. But there're nearly 6000 miles, and 7 hrs time difference between us, sometimes, words and feelings are just lost in translation. Please do know that, I miss you guys a lot, I really look forward to seeing you again in the future, and collaborate on projects. Let's keep in touch!

To visitors on this project, I really appreciate your time. Hope you enjoy my works, and feel free to tell me your thoughts. Thanks a lot!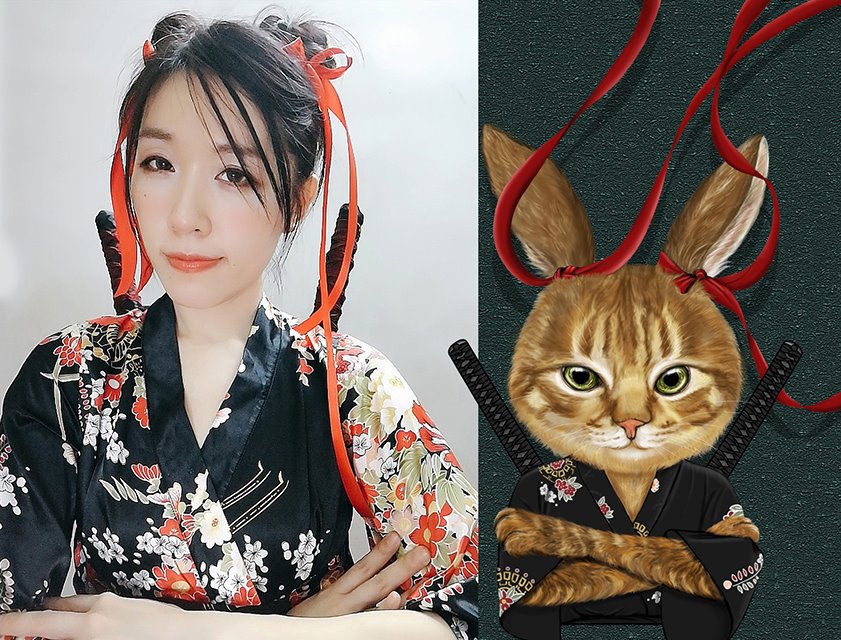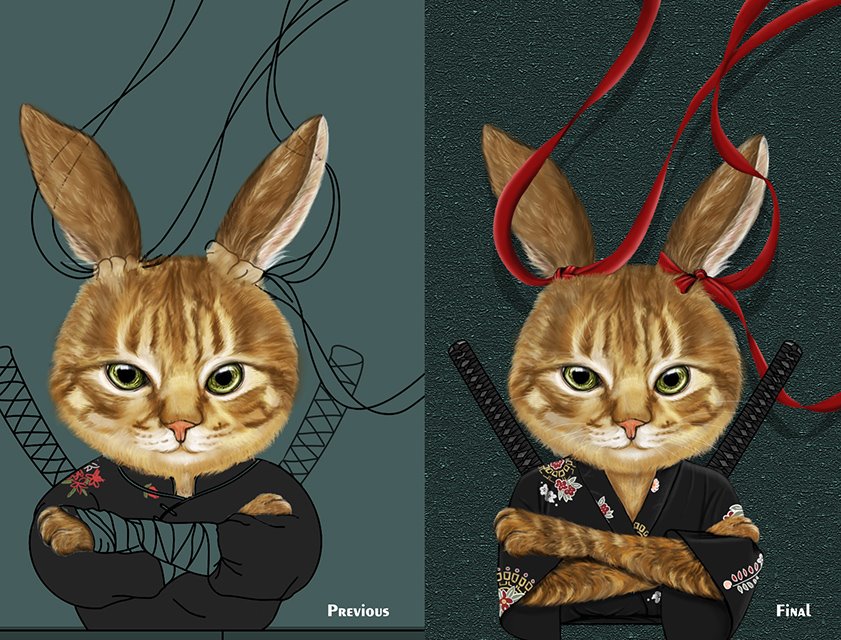 Cosplay my own creation, the kitty-bunny assassin! 😸💪💋 Now you know why I changed her clothing😽😜