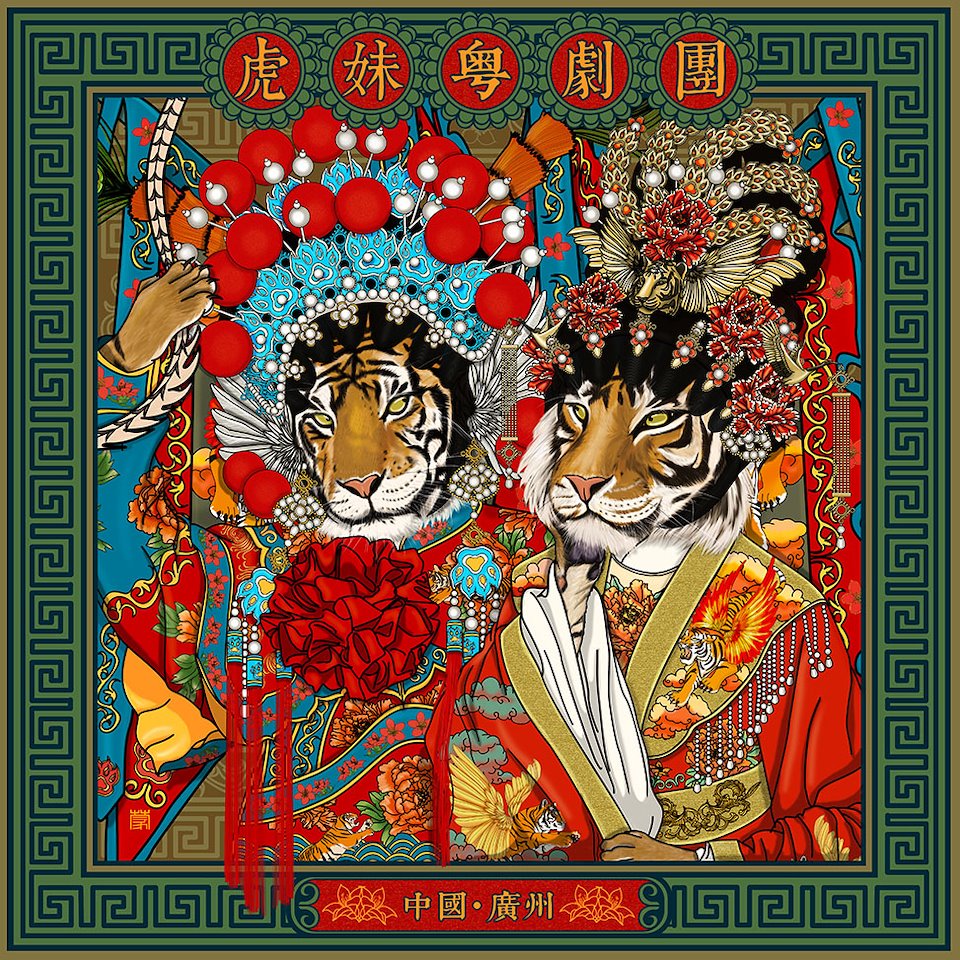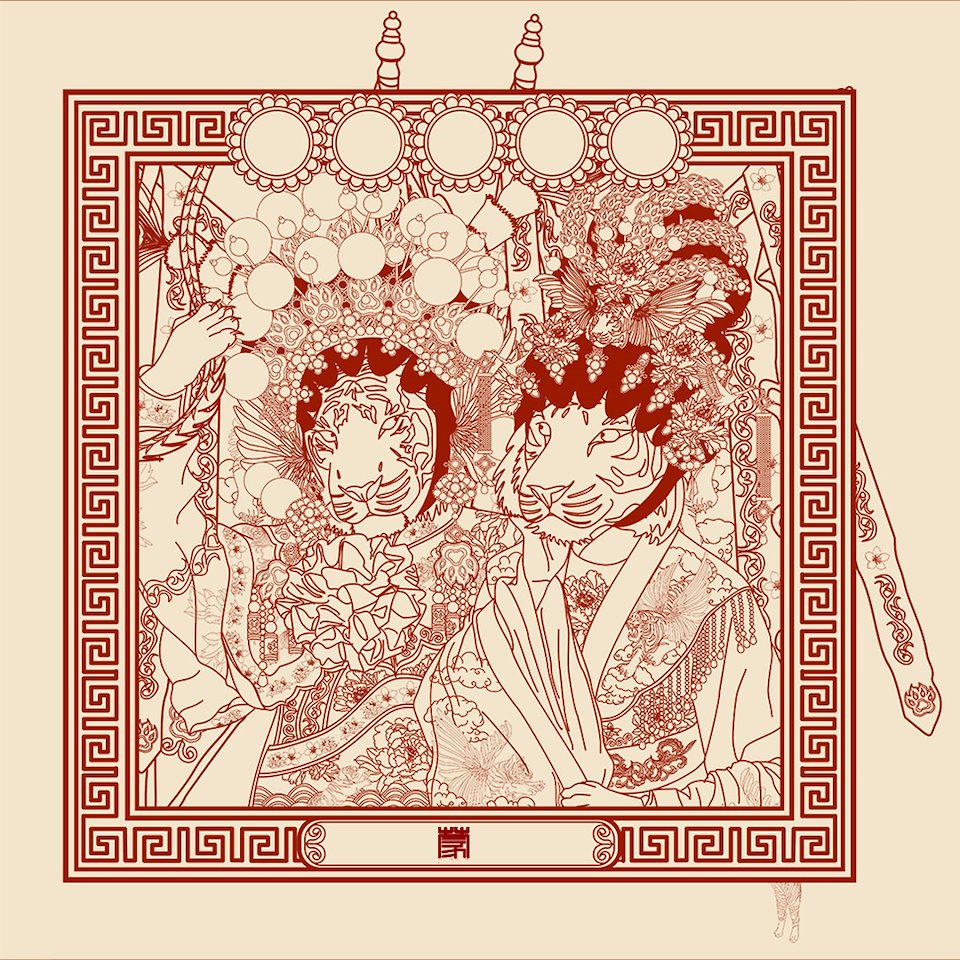 大年初一,我以这幅刚刚热辣出炉、"精工打造"的小蒙虎年年画《虎妹粤剧团》来给大家拜大年,祝福大伙儿虎年大吉,虎虎生威,如虎添翼!

直至昨晚除夕夜,我还在完善这幅画,可见创作的过程有多具挑战性。但作为一名细节狂和色彩控,作品的总体完成度让我心满意足。画面的每一处都是细处,满幅使用缤纷的色彩依然能保持总体的和谐平衡,虽然还远称不上完美,但我还是很开心自己的付出出炉了颇喜人的成果。

作为一名热爱祖国和家乡传统文化的广州艺术人,我寄望这幅《虎妹粤剧团》能为自己的虎年开个好兆头,预示新的一年是盛产佳作的丰收年吧!

希望大家喜欢这幅年画,再次祝大家虎年幸福安康!也要祝愿即将到来的北京冬奥会圆满成功,虎报佳音!

考眼力时间,在这幅年画里你们看到了几只老虎?又有多少有关虎和羊城的元素呢?


Happy Year of the Tiger! Today is the first day of the Chinese Lunar New Year, I want to bring my newest illustration work "Cantonese Opera Troupe of The Tiger Sisters" to wish everyone a fantastic Year of the Tiger, may health and strength always be with you!

Until last night (New Year's Eve), I was still perfecting this work, which shows how challenging and time-consuming this project is. But as a detail freak and color-obsessed person, I'm quite satisfied with the overall finish of the work.

As the first finished work of the Year of the Tiger, I hope that "Cantonese Opera Troupe of The Tiger Sisters" is the symbol which indicates that the new year will be a harvest year rich in great works!

I Hope you enjoy this new piece, Happy Year of The Tiger. Also want to use this chance to wish the upcoming Beijing Winter Olympics a complete success! Jiayou!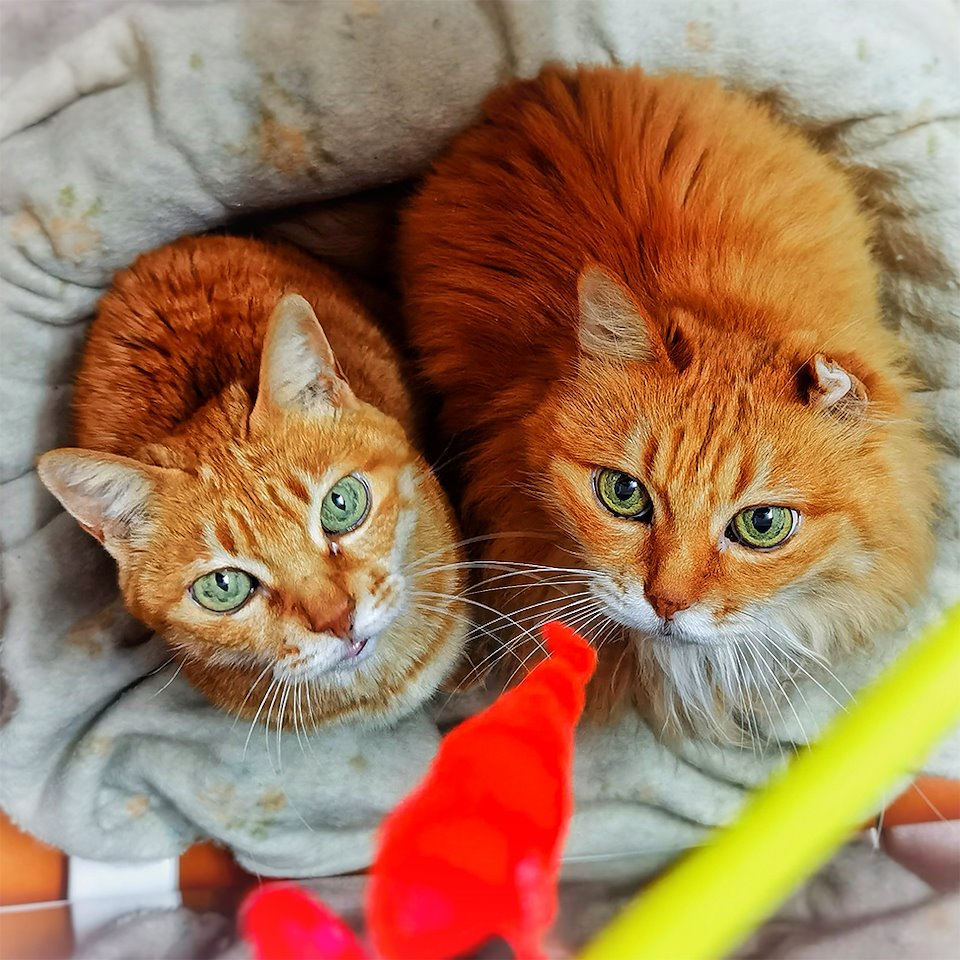 放上家里两只小老虎虎灵虎气的萌照,哈哈哈,祝大家新年快乐!

Share a cute photo of our two little tigers at home :)
In the past six years, I have drawn four Chinese New Year pictures, which are in the year of the Monkey 2016, the Year of the Dog 2018, the year of the Ox 2021 and the Year of the Tiger 2022. By putting these four paintings side by side, I can clearly see my progress in composition, use of colour and detail richness. As an artist, I'm very happy and proud of that.

The Year of The Tiger has officially begun, and I will continue to challenge new heights of artistic creation through my persistent efforts!

Thank you for your support, wish you a fantastic Year of The Tiger!

P.S. Me myself, my lovely partner and our two super cute kitten sisters have always been the inspiration for the creation of my Chinese New Year Pictures.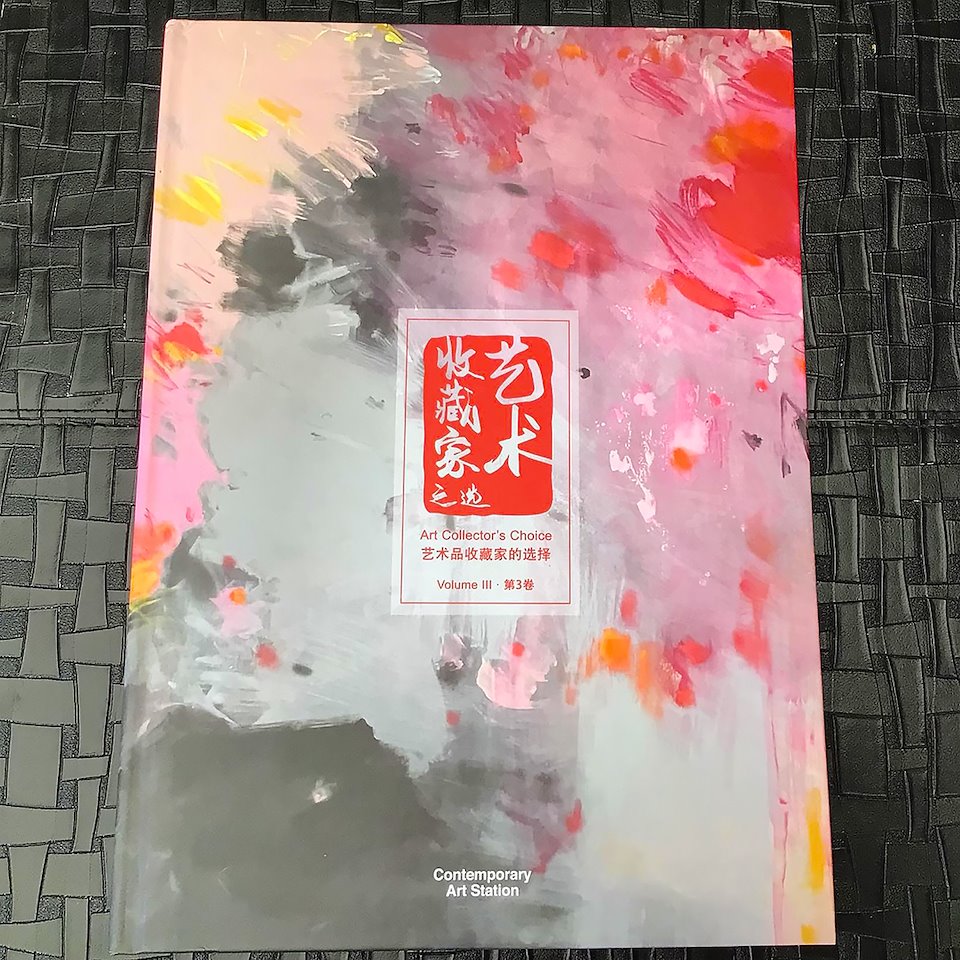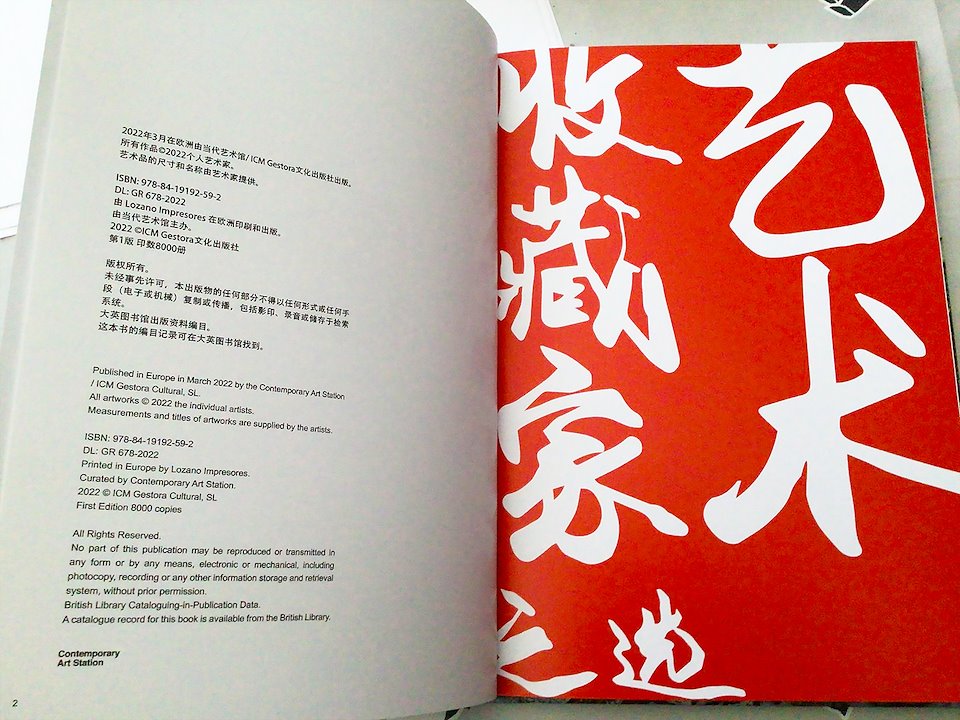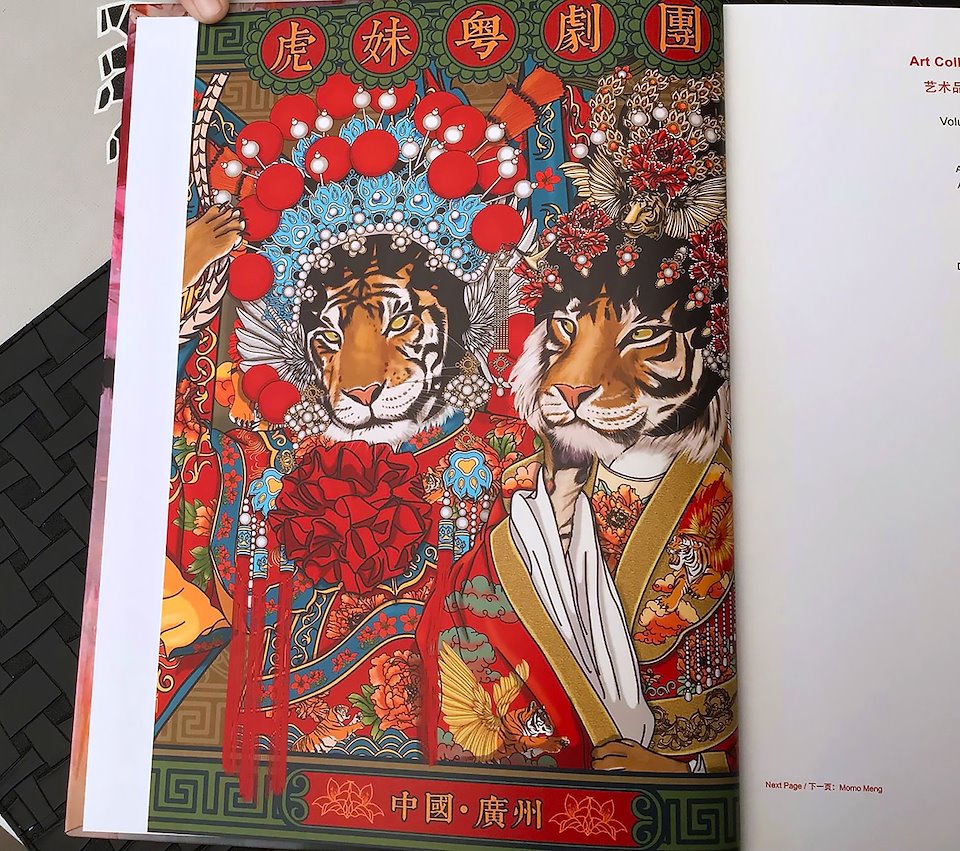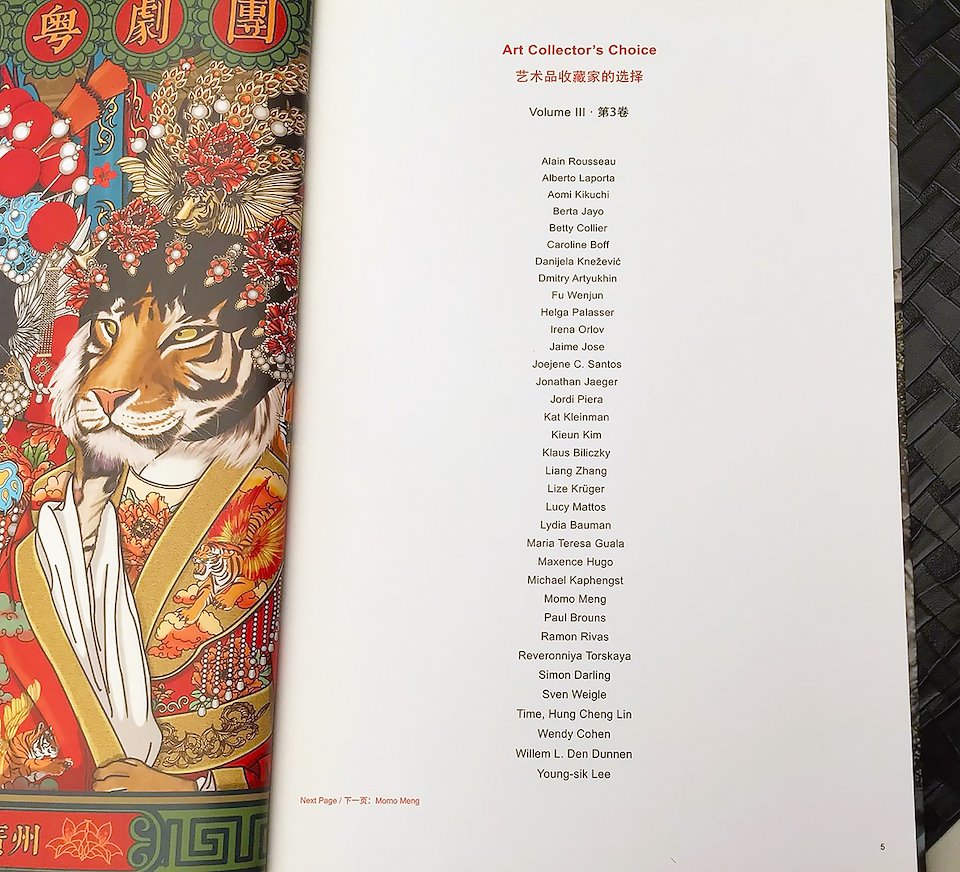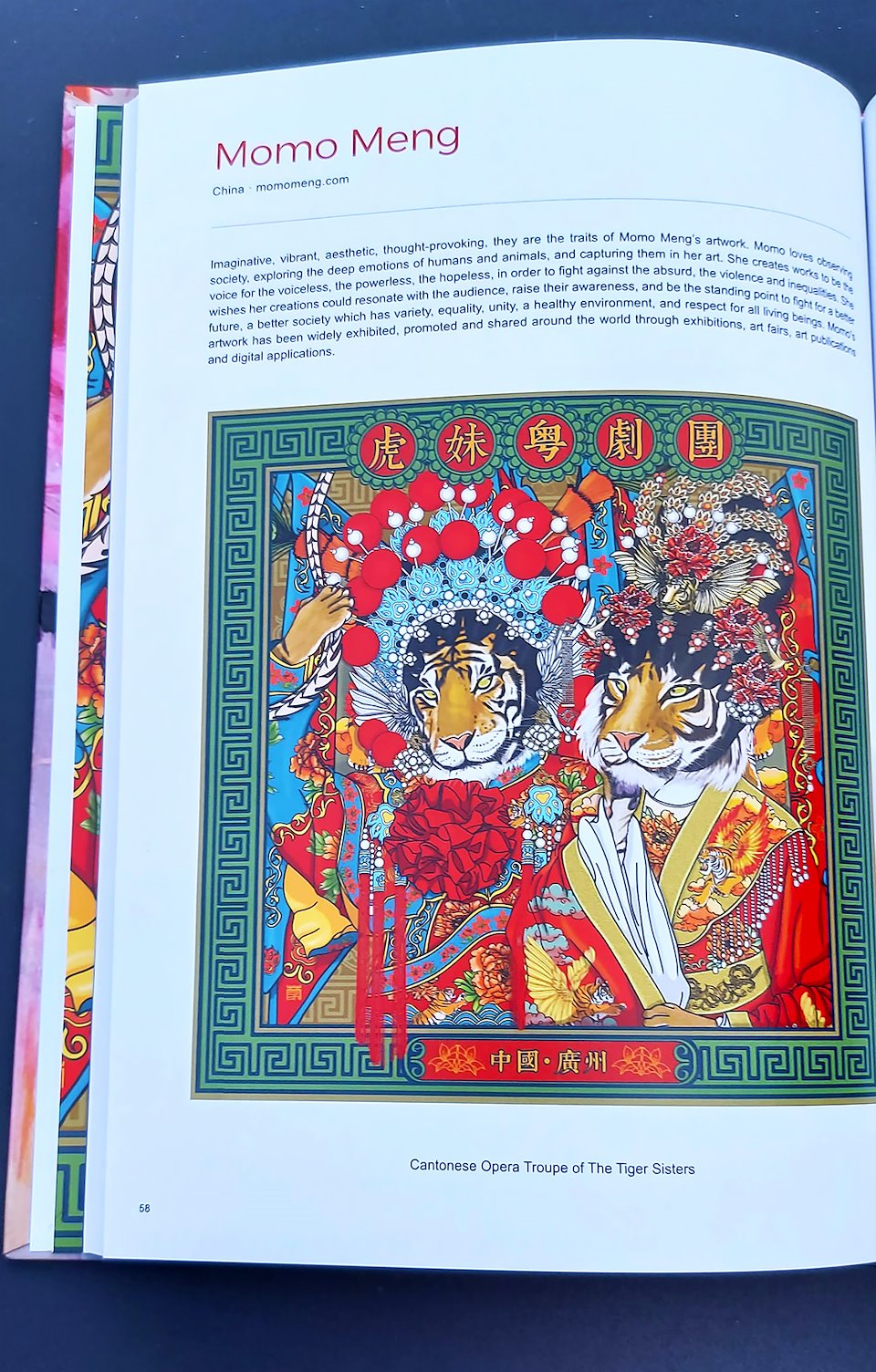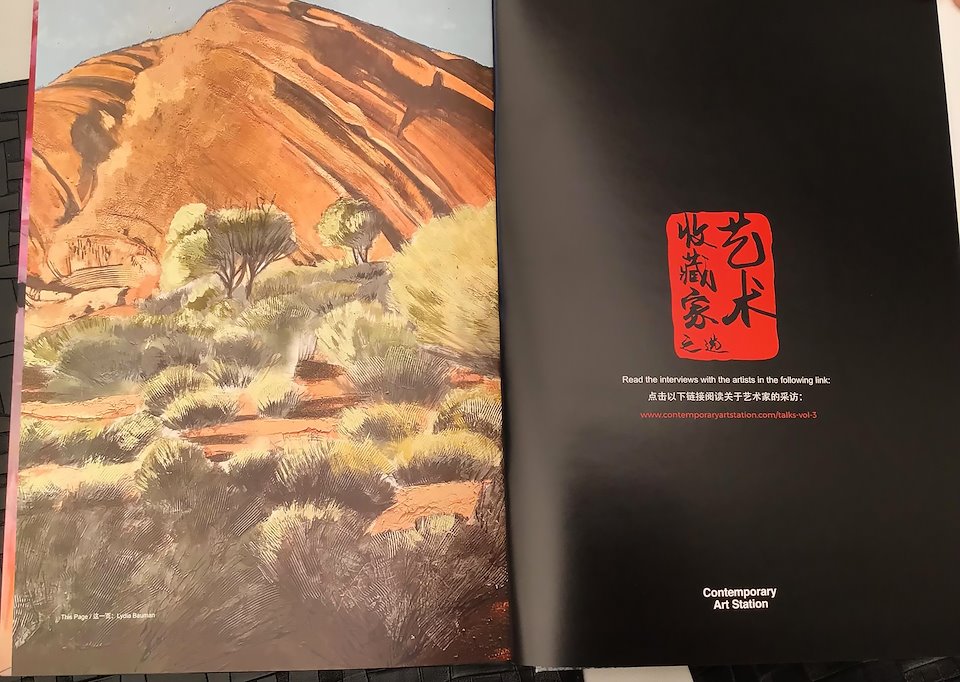 欧洲当代艺术馆近期出版了一本名为《艺术收藏家之选——第三卷中国版》的画册,很开心我有两幅画作被收录在其中,更让我惊喜的是我的《虎妹粤剧团》被选印在了扉页作为画册重点推荐的作品。要感谢当代艺术馆让我的作品有机会传播到世界更广的范围,如透过我的画能让世界上更多的人认识中国传统粤剧文化之美,我会深感荣幸。当"中国广州" 四字醒目地印刷在一本欧洲画册上,作为一名中国广州市的市民,我感觉无比自豪!
Contemporary Art Station recently published an Art Book titled "The Art Collector's Choice-Volume 3 China Edition". I am very happy that two of my works have been featured in it, and what makes me more surprised is that my illustration "Cantonese Opera Troupe of The Tiger Sisters" was selected as the title page as a key recommended work of the Art Book.

I would like to thank Contemporary Art Station sincerely for giving me the opportunity to show my art to a wider range of the world. I would be honored if my work can inspire more people around the world to learn about the beauty of Traditional Cantonese opera culture in China.

Thank you Contemporary Art Station, it's my great honor to be part of this project!
虎妹粤剧团 Cantonese Opera Troupe of The Tiger Sisters