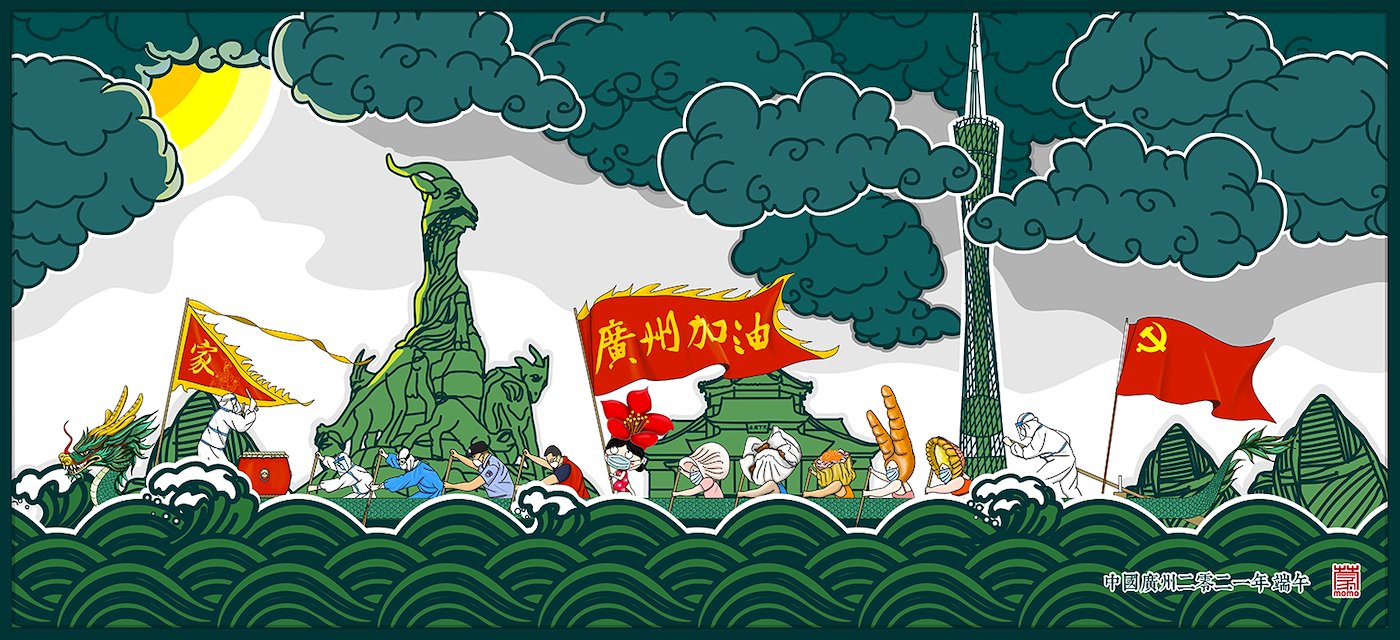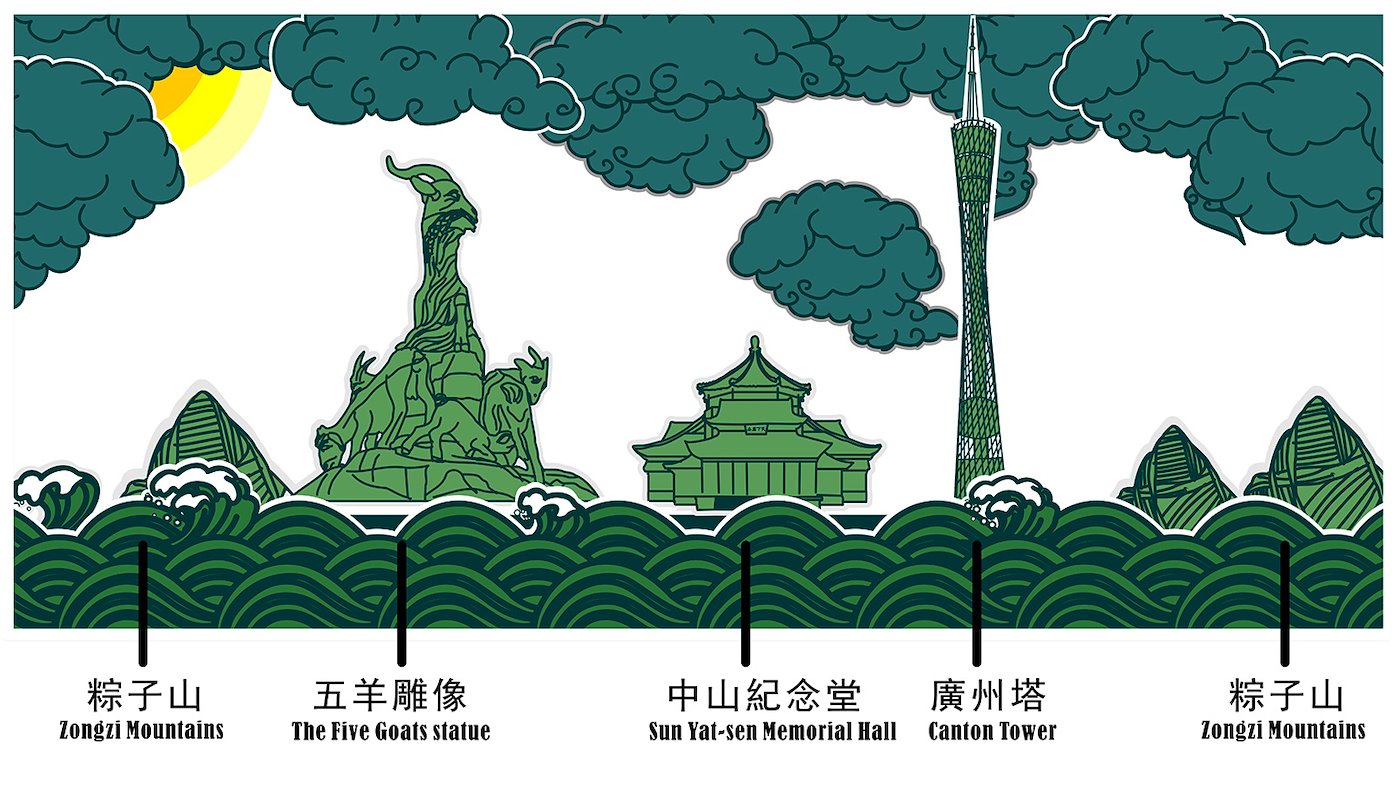 This is my newest illustration work 《广州﹒家园﹒加油》("Guangzhou. Home. Stay strong." )
Recently, my home, Guangzhou, has encountered a new Covid wave carried by the Delta Variant. In just one month time, we have already contained the virus. As I'm posting here, there have been zero new indigenous Covid cases in Guangzhou for 12 consecutive days. Achieving this great result in such a short time on preventing and controlling the virus, the strong leadership of the city is a must, and it is also inseparable from the active, patient, and methodical cooperation of all the residents of Guangzhou. Every single one of us in Guangzhou loves our home.
Guangzhou is a heroic city, and our city flower is the hero flower, the Kapok flower. I am extremely proud of my birth and growth in this great city. As a Guangzhou local artist, I feel obligated to use my skills to record our own story about the marvelous fight against the virus in our city. This is the reason that I created this new artwork.
I want to use this work to wish that the new Covid wave in Guangzhou will be over soon, and the bustle of Guangzhou city life which we all miss a lot will come back shortly. Guangzhou, my home, stay strong! I love you!
I also like to use this illustration as a tribute to the 100th anniversary of the founding of the Communist Party of China, and wish our motherland prosperity forever under the leadership of CPC. China, Stay Strong! 🇨🇳